I finished this top a few weeks ago, been so busy I haven't had the chance of taking photos of it earlier.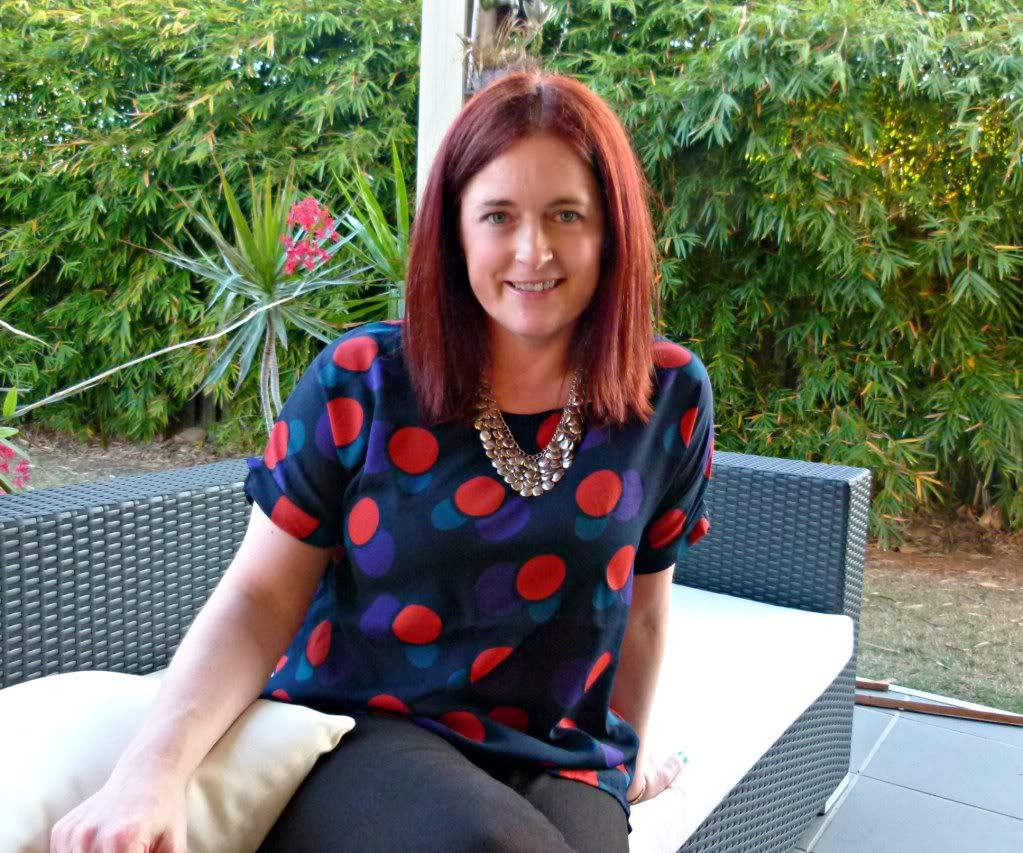 It's pretty safe to say that I really love this top. It is made from a silk (maybe a blend cant remember) which I brought from the Fabric Store last summer. The fabric was surprisingly easy to sew up, apart from the hem which gave me so much grief due to my insistence on having a curved hem.
This is a self drafted top, based loosely on an item that I already had in my cupboard. The back is slightly longer than the front so has some decent butt coverage.
I intend to make many more of these, probably in a cotton so the hems don't drive me so crazy!
Till next time!