With the weather warming up, I like to start lightening things up around me. Coral jeans, white t-shirts yes please! My couch also demands the same attention and seeing as it's the had the same cushions for 5 years I guess I cant blame it.
I really wanted a chevron fabric and too impatient to go looking for it so whipped out the fabric paint and created it myself.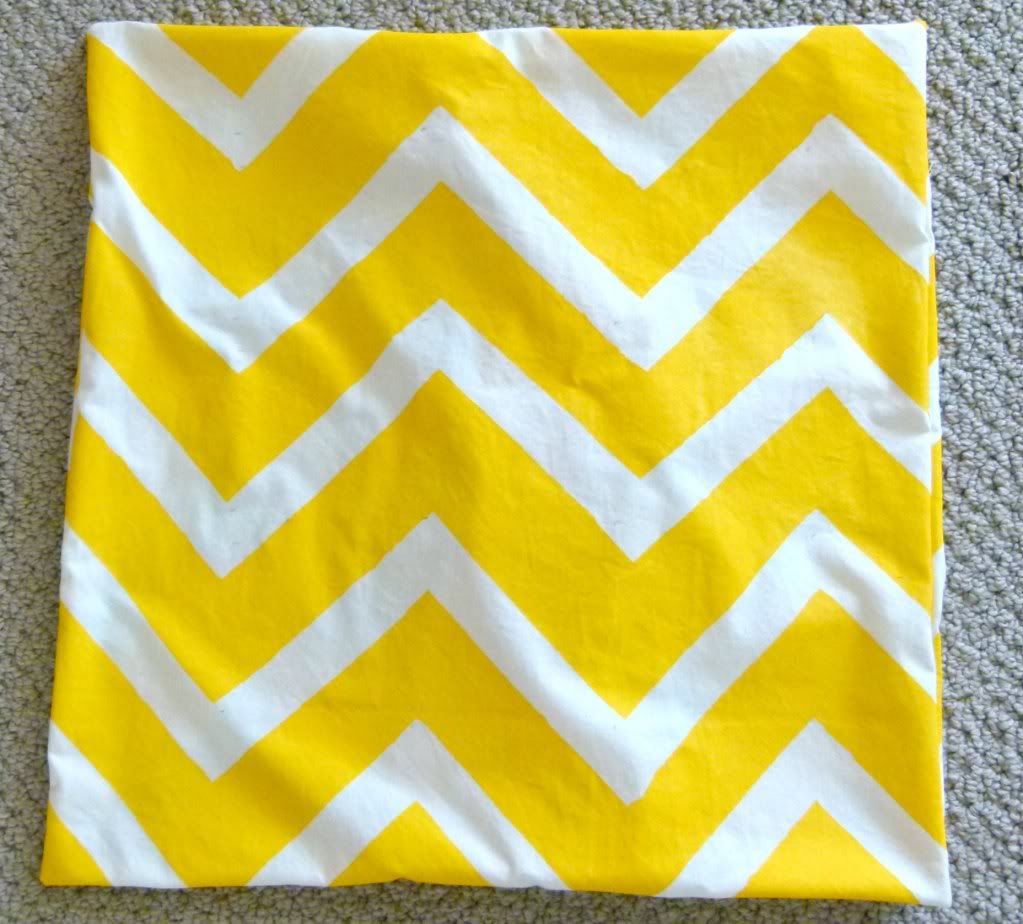 I had some calico hanging around and I used painters tape to section off the areas I wanted to leave plain. I started off with some method for making the chevrons even then they kind of went out the window, I kind of like it's uneveness though. Here he is stuffed and on show together with his other new partner in crime.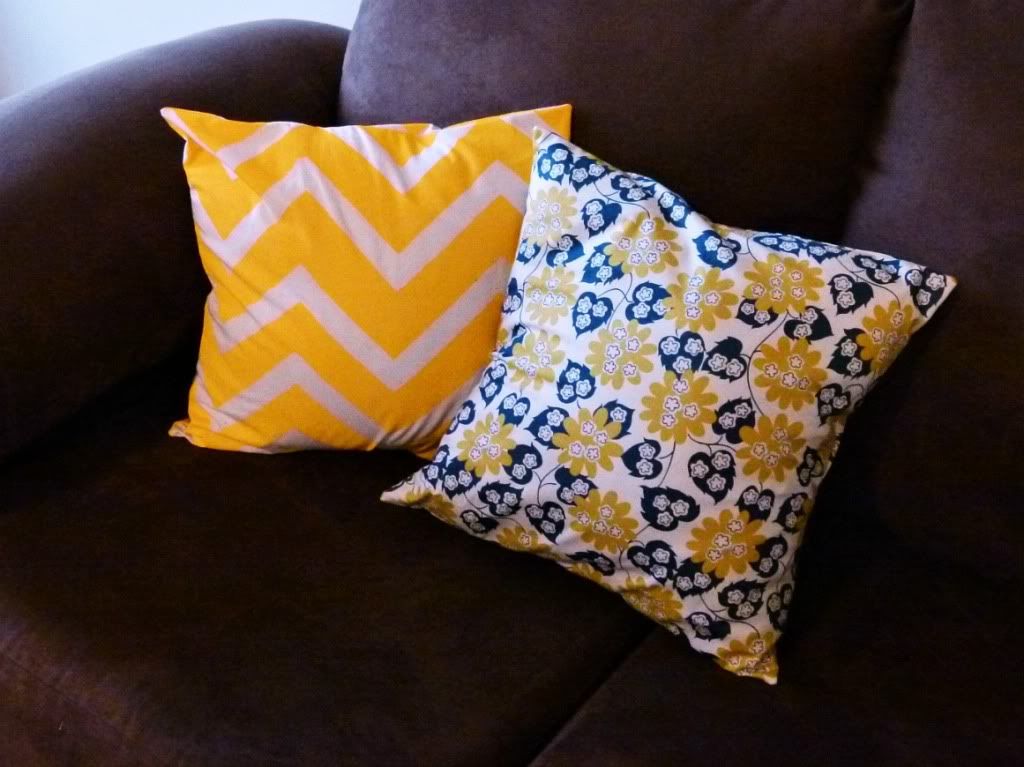 I used this tutorial which was super easy and meant I didn't have to play around with zippers. Yay!
There are many more on the way, here are some others I made.
Such a quick and easy way to jazz up your living room. Now I'm looking into doing more printing on fabric, using lino cutting techniques which I found a great tutorial for here.
I'm all over Pinterest these days, what a time suck it is. I'm here in you would like to follow my pins.